June 30, 2011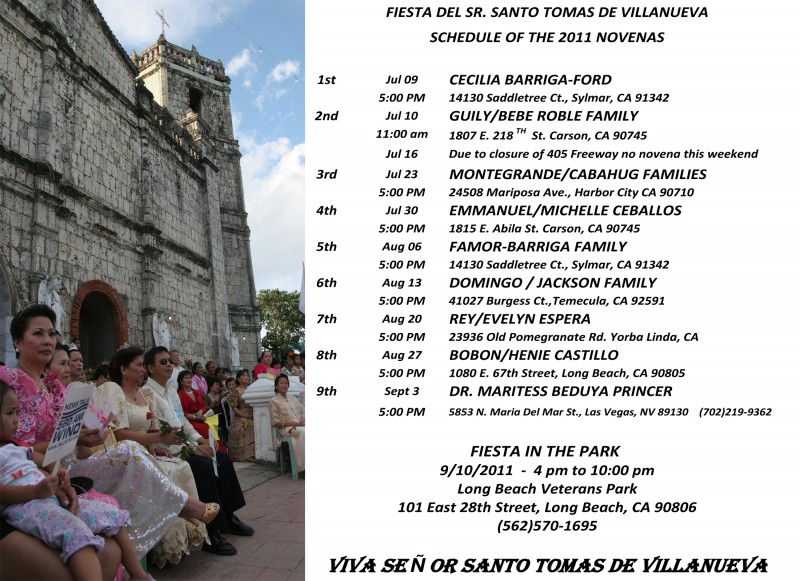 March 3, 2011
From:  http://www.stuff.co.nz/national
From thousands of miles away, Sophie Olaguir was shocked to see her two friends on the list of names of those missing after the Christchurch earthquake, Ezra Sabayton Medalle and Jessie Redoble, both 25, were Filipino nurses whose first day of English class in the CTV building was the day of the earthquake,
The pair were from Danao City in Cebu, where Miss Olaguir's sister had been classmates with Ms Medalle since kindergarten through to university.' The pair had met at college and been together for more than five years. Ms Medalle had tried to apply to become a nurse in Canada, where her mother lived with her Canadian husband, while Mr Redoble had tried for America, where his father lives.
However, New Zealand would take them both.They had left on February 19, after a leaving party on February 15.
"The last time I saw them they were like the happiest couple on earth because finally they could go to New Zealand."
The trip had been costly, at more than $15,000 each, but they were looking forward to getting qualified and earning money, Miss Olaguir said.
Ms Medalle was her mother's only child and they had not seen each other in years, she said. She had gone to Canada to make money for her daughter's education.
"[Ezra is] very sweet, she's very softly-spoken, she's a very smart girl."She and Mr Redoble were "inseparable", and Mr Redoble was very protective.
"He hugs her and kisses her  every single minute of the day. They were very sweet to each other, they were really in love."
.Both Ms Medalle and Mr Redoble had a high level of English already and were just completing the King's Education course to get certification, she said.– Stuff
September 1, 2010
My Dear Friends,
On September 11, 2010, Saturday starting at 03:00 p.m., members of the Danao Association, U.S.A. (DAUSA), their friends and relatives will observe and celebrate the feast of their hometown patron saint, the venerable Santo Tomas de Villanueva, Veteran's Park Social Hall, 101 E. 28th Street, Long Beach, CA.
  We invite you to join us in the celebration of the Holy Eucharist jointly officiated by Rev. F. Ben Ilano and Fr. Johnny Planea.  We want you to join us partake in a hearty lunch and share a good clean fun with Danawanons of Southern California.
Being at this traditional yearly DAUSA event, we expect you to experience, like most of us, a gratifying feeling of self-fulfillment for doing a good deed, making a difference in the lives of some less fortunate brothers and sisters back home.
The $10.00 donation that DAUSA is requesting from our guests is enough to cover the cost of surgical supplies for one minor surgical procedure.  The DAUSA Medical Mission volunteers do, on average, about 200 minor surgeries, such as abscess or cyst removal, etc. (This year's medical mission will be at the Danao City Civic Center and not at the Danao General Hospital (which is under renovation)

DAUSA has been doing this, year after year, since 1998. It had assisted 3 children come to Los Angeles; two underwent extremely delicate life saving procedures.
Please, come, join us, spend an evening with super friendly Danawanons honoring their patron saint and do your share in saving a life.
Thank you and God bless.  VIVA SANTO TOMAS!
Sincerely,
Cecilia Barriga-Ford
DAUSA President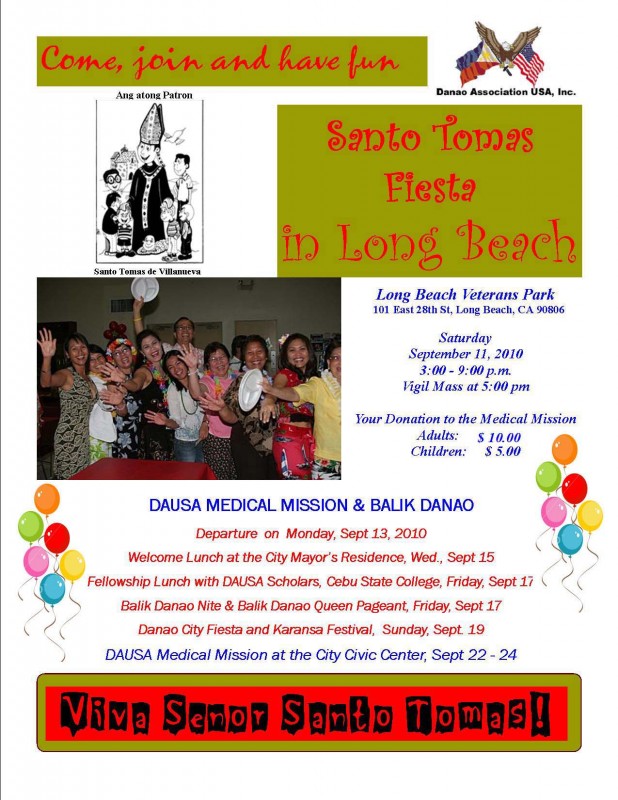 July 11, 2010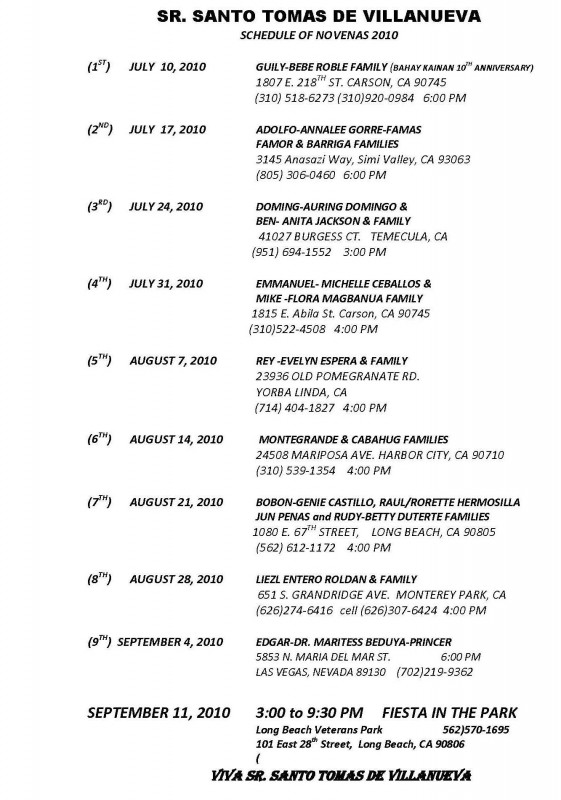 June 29, 2010
Aquino names Cabinet, Old, new faces in official family
By Gil C. Cabacungan Jr.
Philippine Daily Inquirer
First Posted 00:40:00 06/30/2010
The new faces in Aquino's Cabinet are Executive Secretary Paquito Ochoa Jr. and Secretaries Voltaire Gazmin (defense), Br. Armin Luistro (education), Proceso Alcala (agriculture), Enrique Ona (health), Alberto Lim (tourism), Mario Montejo (science and technology), Jose Rene Almendras (energy), and Virgilio delos Reyes (agrarian reform).
Also new are Julia Andrea Abad, Presidential Management Staff chief; Edwin Lacierda and Eduardo de Mesa, Aquino's spokesperson and chief legal counsel, respectively; and Patricia Licuanan, Commission on Higher Education chair.
The others who have served in previous administrations are Secretaries Alberto Romulo (foreign affairs), Cesar Purisima (finance), Leila de Lima (justice), Florencio "Butch" Abad (budget), Cayetano Paderanga (socioeconomic planning), Jose de Jesus (transportation and communication), Gregorio Domingo (trade and industry), Corazon "Dinky" Soliman (social welfare), and Rogelio Singson (public works), and Bureau of Internal Revenue Commissioner Kim Jacinto Henares, and Presidential Adviser on the Peace Process Teresita "Ging" Deles.
Aquino also chose two career officers to head their departments—Environment Secretary Ramon Paje and Labor Secretary Rosalinda Baldoz.
Aquino also announced that Maj. Gen. Ricardo David would succeed Armed Forces Chief of Staff Gen. Delfin Bangit, and that Philippine National Police Director General Jesus Versoza would stay on until his retirement in December.
He was adamant about not appointing any of his relatives to posts in his administration, although he has a father-and-daughter team—the Abads—in his Cabinet.
February 8, 2010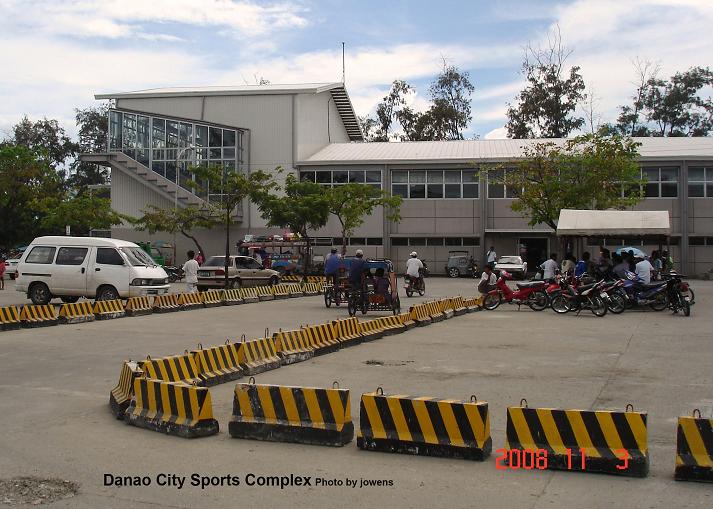 CVIRAA Action Gets Underway In Danao:  Let the games begin
By Caecent No-ot Magsumbol (The Freeman) Updated February 09, 2010 12:00 AM
CEBU, Philippines – The invincible Cebu City contingent begins its quest to assert its lofty billing as the region's undisputed sports superpower as action in the 2010 Central Visayas Regional Athletic Association (CVIRAA) Meet goes full blast today at separate venues in Danao City.
Since 1993, no other delegation has defeated Cebu City for the overall championship of the annual sports conclave that gathers the region's based school-based athletes from the elementary and secondary level.
Even if the Department of Education (DepED) has changed its system in determining the overall winner of the multi-event spectacle, from medal count to points system, Cebu City was able to hold on its ground.
As usual, Cebu Province, Dumaguete City and Oriental Negros pose as Cebu City's strongest opponents.  But instead of getting stronger, Cebu Province and Oriental Negros have somehow weakened with more divisions being added, while Dumaguete mainly banked on its swimmers and football players to deliver the goods.
The likes of host Danao, Bogo, Carcar, and Naga are no longer under the umbrella of Cebu Province . For Oriental Negros, only Guinhulngan decided to join forces with its mother division as Bais, Bayawan and Tanjay will compete on their own.The rest of the competing delegations are Bohol, Lapu-Lapu, Mandaue, Siquijor, Tagbilaran City , Talisay City and Toledo City.For DepEd regional director Recaredo Borgonia, he wants to see the best performances of the athletes this time so CVIRAA will have a better representation in the Palarong Pambansa set from April 11 to 17 in Tarlac City.

Borgonia observed that even if CVIRAA ranked fourth overall in the last Palaro in Tacloban, the difference of points and achievement between the overall champion and CVIRAA was so huge.

"We hope to come up with the best athletes to represent Region VII. If not no.1, we hope we will do better in the upcoming Palaro," Borgonia said earlier.

    Except for elementary tennis in Liloan and swimming at the Cebu City Sports Center, all events will be staged in different areas in Danao. The selection of Mr. and Ms. CVIRAA will take place tomorrow, while dancesport will be done on the 12th.   (FREEMAN NEWS)
CVIRAA Meet kicks of today in Danao City
By Caecent No-ot Magsumbol (The Freeman) February 08, 2010
CEBU, Philippines – The region's premiere school-based sporting event, the 2010 Central Visayas Regional Athletic Association (CVIRAA) Meet, formally unfurls with an elaborate opening ceremony today at the Ramon Durano, Sr. Memorial Sports Complex in Danao City.
The kick-off salvo will be done early in the evening featuring a 'Palabas' from the host city and division of Danao spiced up with a spectacular fireworks display.
Over 10,000 athletes, coaches, and delegation officials are expected to converge for what was earlier promised by Danao City councilor Oscar "Boying" Rodriguez as "an affair to remember."
Department of Education (DepEd) secretary Jesli Lapus and his Department of Tourism counterpart Joseph Ace Durano banner the long list of luminaries set to grace the grand opening bash.
They will be joined by Cebu Governor Gwendolyn Garcia, Danao City Mayor Ramon "Nito" Durano III, his son Rep. Red Durano and the strong force from DepEd-7 led by regional director Recaredo Borgonia.
"We would like to assure you that this will be the most attended opening ceremonies by the regional, provincial and LGU officials," Rodriguez assured.
The traditional parade of athletes has been cancelled so as not to exhaust the athletes who are gearing up for a week-long battle on different fronts. They will just be lined up around the oval for the presentation of the different teams.
A total of 18 divisions will take part in the multi-event spectacle that serves as Region 7's qualifying for the Palarong Pambansa. – THE FREEMAN
October 3, 2009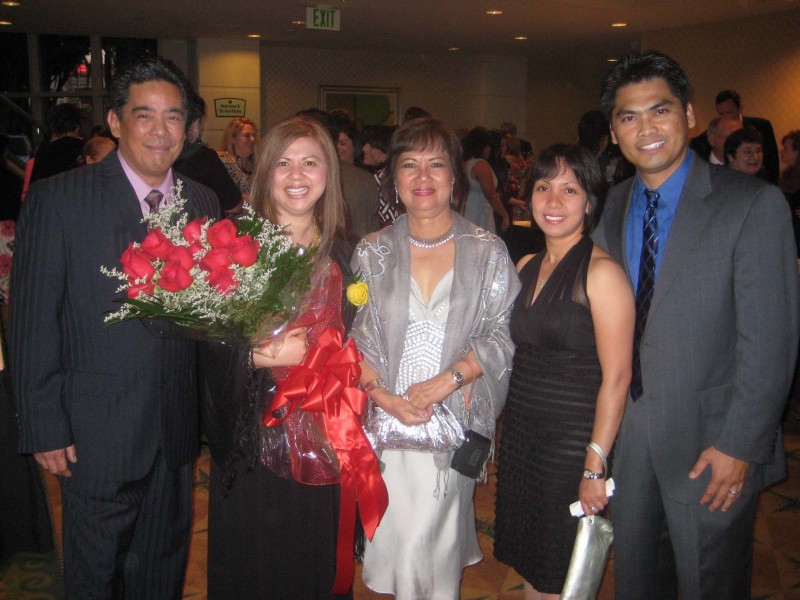 (Photo: Husband Cris Picar, Candy, mother Rose Canga,  classmates Annalee and Adolfo Famas of Cedars Sinai Medical Center at the Awarding)
From the Officers and Staff of Memorial Medical Center where Candy is Surgical Department Manager, Candy immediately received this congratulatory message: "Your hard work and tireless devotion to patient care makes this a well-deserved award. The commitment and dedication you have shown to your department has not only helped us achieve great recognition in four field, but has also made this an excellent place to work. From all of us at the Memorial Medical Center and the Sutter Health family, we congratulate you for being part of our team."
Earlier we have reported here that our very own former DAUSA Vice Priesent Candy Canga-Picar was selected as one of 5 finalists among 100's in the 2009 California Nurseweek Nursing Excellence Awards which made not only Danawanons but also the entire Filipino nursing community all over U.S. very proud.
At the Awards gala which held on Friday,September 25, 2009 at the Hyatt Regency Orange County in Garden Grove,CA, Candy was decared winner in the Management category and will be California's bet in the National level.
James E. Conforti, Chief Executive Officer of Memorial Medical Center, a Sutter Health Affiliate, in a Memo to all Hospital Staff, also issued this official statement:
"It is with much enthusiasm that I share with you that our Nurseweek finalist, Candy Canga-Picar, RN, was announced the winner in the Management category during the September 25th awards ceremony held in Garden Grove.
According to Ms. Judee Berg, Nurseweek Vice President of Nursing Communications and Initiatives, "hundreds of nominations were submitted".  The nominations are then forwarded to the selection committee, blinded of any names, locations and identifiers, enabling an unbiased review and selection of candidates based on the merits of their individual accomplishments.
Candy's accomplishments, which undoubtedly influenced her selection, include her 99th percentile ranking in patient satisfaction, placing the Surgical Department in eighth place nationwide; the 86th percentile ranking in staff satisfaction; and her overall ability to mobilize her staff to affect positive changes, whether it be in service, quality, people or finance.
Candy is Memorial Medical Center's ninth Nurseweek nominee selected to be a Nurseweek Excellence finalist.  This is an outstanding record, given the fact that 2009's event was Nurseweek's tenth Excellence Award ceremony.  Our nursing leadership team strongly believes that this remarkable accomplishment would not be possible without the tremendous collaboration among all departments that support nursing activity every day.
We are all proud of Candy's achievements and this wonderful recognition she has obtained, not only for herself, but for the entire Memorial Medical Center.
Please join me in congratulating Candy!!"
September 17, 2009
 Marieta Palos inducted as the new  DAUSA President
                                                                                             Medical Mi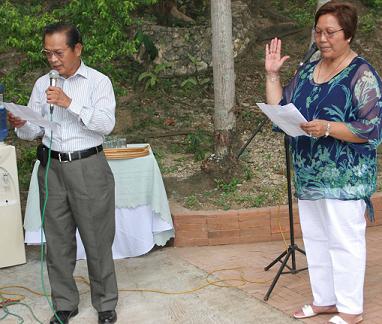 ssion Volunteers amd Balik Danawanons, who enthusiastically responded to the City of Danao's Balik-Danao campaign enjoyed a very warm reception with the traditional welcome lunch held at the residence of Vice Mayor Ramon "Boy" Durano, Jr.
This year's welcome lunch, as usual, was held on a Wednesday prior to the City Fiesta when most balikbayans arrived in Danao on the same early morning flight from the U.S.  
The fellowship lunch is an occasion where visiting Danawanons meet and renew acquaintances with city officials led by Danao City Mayor Ramon "Nito" Durano III.
As always Danao balikbayans were fetted with  sumptuous delicious dishes and native tropical fruits that most returnees had missed for a long time.
Danao City Elementary School Childrens's Rondalla was at hand to entertain guests with a very lively music. 
Further, after lunch, the newly elected DAUSA President was inducted into office administered by DAUSA Election chairman Fred Almeda. 
While all other new officers were induc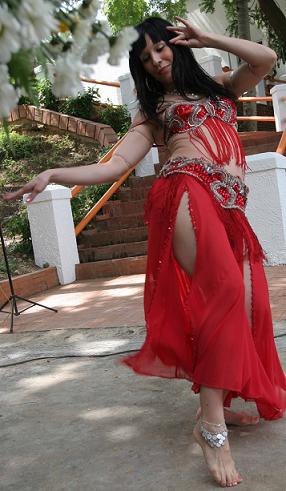 ted during the association's 16th anniversary and fiesta celebration in Long Beach, California, incoming president Marietta was already in Danao City helping out in the medical mission preparation.
The Board of Directors agreed to have a special induction for Marietta during the welcome lunch reception where many DAUSA balikbayans and medical mission volunteers would be in attendance.
The new DAUSA President pledged to fully support and continue the 12-year old Medical-Surgical-Dental and Educational Mission and make it more responsive to the health needs of the city's indigent residents.
A highlight of the welcome Lunch was a beautifully executed belly dancing performance by Luccia, the beautiful daughter Naomi Seigrist, a DAUSA supporter from Switzerland.  (More photos of the Balik Danao Welcome Lunch, go to the DAUSA photo album: http://picasaweb.google.com/DAUSAInc/2009WelcomeBalikDanao#
July 7, 2009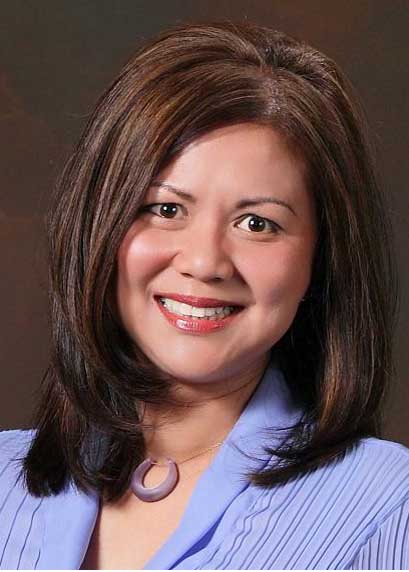 Former DAUSA Vice President Candy Canga-Picar, got a big surprise in her professional life, when a Nurseweek representative contacted her yesterday, July 6, 2009, breaking the news she has been selected as one of 5 finalists in the 2009 California NurseWeek Nursing Excellence Awards. 
Candy Canga-Picar, RN, MBA, who just got married 2 months ago, is currently Manager of Surgical and Nursing Support Services, Memorial Hospitals Association,in Modesto, California.
    NurseWeek, publisher of Nurseweek Magazine, the leading source of local and national nursing news, sent an email to Candy announcing "You are a finalist in the 2009 California NurseWeek Nursing Excellence Awards. 
    "You were nominated by a colleague for this award, which is a honor in and of itself, and your nomination was selected by our panel of expert judges through a blinded review process to be a finalist in the Management category. 
    "We will honor you and the other finalists at the Awards gala which will be held on Friday,September 25, 2009 at the Hyatt Regency Orange County in Garden Grove,CA.
    A hospital colleague who nominated her told NurseWeek "I have known Candy since 1995 when she was hired into my department as a staff nurse.  From that year going forward, I have watched her evolve into a leader, starting as a charge nurse, assistant nurse manager, and now nurse manager."
June 12, 2009
By Justin K. Vestil, Sunstar-Cebu, June 13, 2008
    AN education official yesterday defended a Danao City teacher accused by parents of using "harsh" corporal punishment on her students.
   The teacher, identified as Nestoria Quitariano, has denied allegations by parents that she harshly punished her Grade 1 students in Cambubho Elementary School.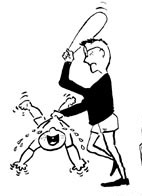 Dr. Evangiel Luminarias, Danao City division superintendent, said Quitoriano denied poking a student and causing the injury on a muscle behind her ear.
    The seven-year-old girl (name withheld for being a minor) earlier told Sun.Star Cebu that Quitariano poked the back of her right ear because she did not know how to read or write.
   The girl's mother said she has been complaining of pain near her ear after the incident.
Quitariano, however, said in her report that she did not lay even a finger on the student, whom she described as difficult to teach.
Difficult students
   "Sipat man kuno ning bataa. Kung patindugun, dili mutindug. Pero kung palingkuran, mulingkud man (This child is difficult.
    She won't stand if asked to stand but she'd sit down when told to sit)," said Luminarias, quoting Quitariano's report.
    Luminarias said that when she went to Barangay Cambubho to settle the conflict, she saw no bruises behind Cristina's right ear, which she reported to have been poked by the teacher.
   In her report, Quitariano admitted using a rolled-up cartolina to punish her students.
Luminarias said she didn't expect any complaints from the students and their parents because their conflict with Quitariano was immediately settled during the meeting.
   In that meeting, the teacher promised she won't use corporal punishment to discipline her students.
   Luminarias said she can't afford to remove Quitariano from the class, as demanded by parents, because there was no one to replace her.
   She said Quitariano is an experienced teacher who taught Grade 1 students in four barangay public schools in Danao City.
   Luminarias said Quitariano is paid by the local government unit.
Dr. Recaredo Borgonia, Department of Education (DepEd) 7 director, told Sun.Star Cebu yesterday that despite receiving Quitariano's report, he would be sending a team from the regional office to conduct a separate investigation on the incident.
    Borgonia made the decision after hearing that more kids refused to return to class if Quitariano stays as their teacher.
   The parents of a seven-year-old boy from Sitio Kalabasa in Barangay Cambubho earlier told Sun.Star Cebu that their son refused to return to school after Quitariano harshly reprimanded him for not knowing how to read and write.
   Another parent also told Sun.Star Cebu that their six-year-old daughter burned all her school supplies because she didn't want to go to school with Quitariano around.
   Borgonia said Deped guidelines expressly prohibit corporal punishment, even if students become too difficult to discipline.