May 9, 2006
(Editor's Note: While browsing some reading materials at the Cebuano Studies Center of the University of San Carlos during a visit to the USC Library in Cebu – I came across an old book – THE CEBU PATRIOTS IN ACTION – published in 1946 and authored by Cayetano Villamor, a guerrilla officer during the war. Only two Danawanons were featured and considered war heroes and patriots. A lesser known Danawanon hailed as a valiant war hero was a certain Capt. Agripino Casia. He died in combat bravely fighting against the Japanese invaders.
While in Danao Elementary School I never heard about these two Danawanon patriots who fought bravely against the Japanese. Their names were never mentioned by our History teachers. And sadly, not a street, not even a tree has been named in their memory. Monching)
**************
Colonel Alejandro Almendras, A Military Strategist
by: Cayetano Villamor, author, "The Cebu Patriots in Action", published 1946.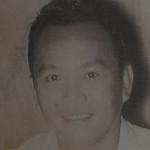 Times change and the hearts of men change with them. The statement is absolutely correct.
But I propose to make an exception. With greatest confidence and with an enormous lift of my heart I can forcefully state that our people sincerely believe our recent resistance against Japan will always remain a glorious chapter of our country's history.
There should be no controversy on this point. You and I cannot quarrel with Fate and cannot successfully rise against posterity's verdict.
It is therefore fitting and proper that honor, pride and glory, in fact, everything that is best and sacred in our people be given the patriots. Their sacrifices and miseries gladly undertaken because they love their country readily found responsive echoes in our hearts.
This is precisely the reason why I always greet with respect and appreciation Lieutenant Colonel Alejandro D. Almendras, a brilliant mind, a forceful and persuasive character.
During the most perilous years of our national existence this dashing and energetic leader cheerfully defended his country and its institutions.