January 12, 2008
Finally, something positive about Filipinos. Here's something very positive written by a foreigner named Steve Ray about Filipinos. Steve Ray authored many best-selling books, among which are, Crossing The Tiber (his conversion story), Upon This Rock (on the papacy), and just recently John's Gospel (a comprehensive bible study guide and commentary). Steve is also currently filming a 10-video series entitled, Footprints of God. The first two videos are out: Peter, Keeper of the Keys, and Mary, Mother of God (now available here in the Philippines) .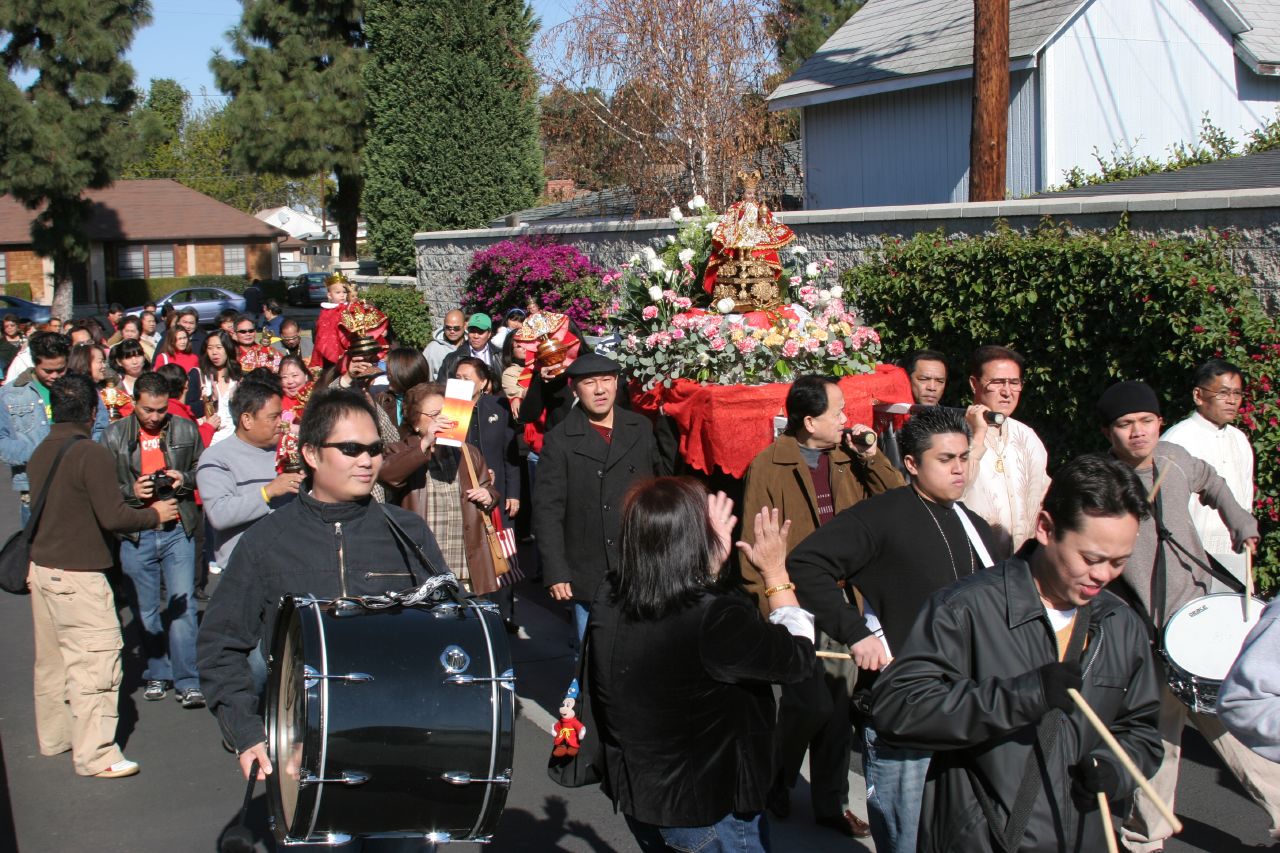 We stepped into the church and it was old and a bit dark. Mass had just begun and we sat toward the front. We didn't know what to expect here in Istanbul, Turkey. I guess we expected it to be a somber Mass but quiet and somber it was not – I thought I heard angels joyously singing behind me.
The voices were rich, melodic and beautiful. What I discovered as I spun around to look did not surprise me because I had seen and heard the same thing in other churches around the world. It was not a choir of angels with feathered wings and halos but a group of delightful Filipino Catholics with smiles of delight and joy on their faces as they worshiped God and sang His praises. I had seen this many times before in Rome, in Israel, in the United States and other countries.
Filipinos have special traits and they are beautifully expressed as I gazed at the happy throng giving thanks to God. What are the special traits which characterize these happy people? I will share a few that I have noticed-personal observations- as I have traveled around the world, including visits to the Philippines.FIRST, there is a sense of community, of family. These Filipino Christians did not sit apart from each other in different isles. They sat together, closely. They didn't just sing quietly, mumbling, or simply mouthing the words. No, they raised their voices in harmony together as though they enjoyed the sense of unity and communion among them. They are family even if they are not related