April 29, 2005
(Editor's Note: While browsing some reading materials at the Cebuano Studies Center of the University of San Carlos during my recent visit – I came across an old book – THE CEBU PATRIOTS IN ACTION – published in 1946 and authored by Cayetano Villamor, a guerrilla officer during the war. Only two Danawanons were written about and cited as war heroes. Prominently featured in a more lengthy article was Col. Alejandro Almendras, described as a great military strategist. A lesser known Danawanon hailed as a war hero was a certain Capt. Agripino Casia. He died in combat bravely fighting against the Japanese invaders. I never heard of him until a week ago while visiting the USC Library and opening a book that was nearly disintegrating.)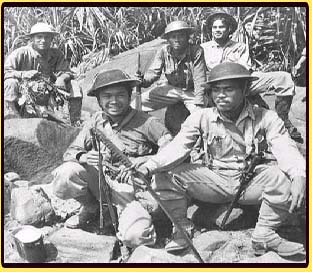 The late Captain Agripino D. Casia, 36 years old and married was a resident of Danao, Cebu and was a teacher by profession. He was a Normal School graduate.
He underwent the two-month teachers' trainee instruction in 1938. Then he became the Commandant of the pre-military training in Compostela Elementary School from 1936 to 1941.
He became a Probationary Third Lieutenant. He also attended the Reserve Officers' Training School at Canlubang, Laguna, in 1940. In 1941 while at Camp Lapulapu he was the commanding officer of the combat company.
April 1, 2005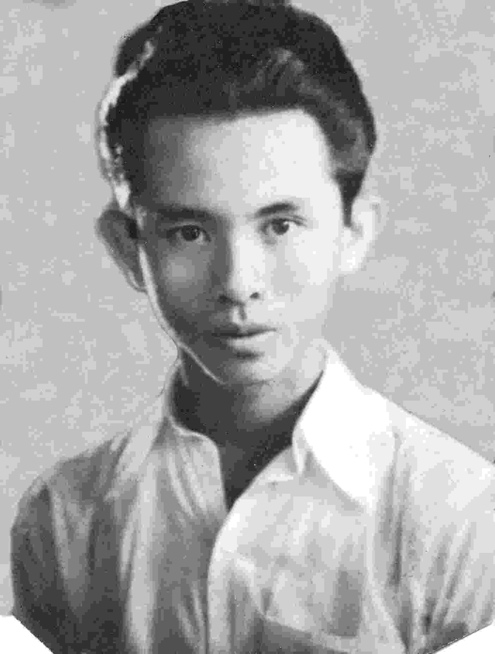 Francisco 'Kikong' Barriga, who died March 29, 2005 at the residence of his daughter Tita Barriga-Tomayao in Consolacion, Cebu, was buried Saturday, April 9 at the Manila Memorial Park in Liloan. He was 88 years old.
A concelebrated funeral mass offered for Francisco's eternal rest was officiated by 5 Danawanon priests at the Santo Tomas Chuch, on Saturday, April 9.
The Knights of Columbus Choir of San Narciso Parish Churh of Consolacion was invited to Danao to sing at the funeral Mass.
Over 600 friends and relatives filled the church and after the mass joined a long convoy that followed the funeral car towards Liloan.
Kikong was perhaps the oldest DAUSA member who in January 2002 decided to go home and settle for good in Danao after his wife, Bening died in Northridge, California.
He suffered a stroke sometime in May last year and remained bed-ridden for nearly 11 months. From Perpetutal Succor Hospital he was transferred to Tita's residence in Consolacion where some children and grandchildren took turns providing him the best and most comforting nursing care.
Kikong was found not breathing and cold while he remained seated on his wheelchair watching TV early evening of Tuesday, March 29, by two grandaughters (both nursing students) who took care of him that day.
According to JiJi and Jenjen Tambago, their Lolo died so peacefully without any sign of struggle or pain.
Kikong's body laid in state at the Cosmopolitan Funeral Homes at Nivel Hills, Cebu City for over a week and was transferred to Danao City for a 2-day wake at his home prior to internment.