Deo Durano Loses fight against cancer, dies at 63
Thu, April 30, 2009 8:17 pm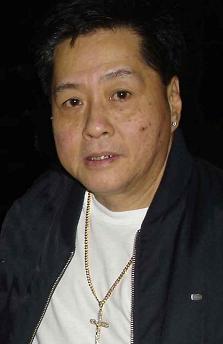 Thadeus "Deo" Durano, age 63, passed away Thrusday evening, April 30, 2009, at the Cebu Doctors Hospital, losing his 2-year fight against lung cancer.
  This was reported by Benny Peralta of Las Vegas Nevada, who was in contact with the family during the Mayor's last hours.
    Deo, an elder brother of Danao City Mayor Ramon Durano III was the incumbent municipal mayor of Sogod, Cebu
    Mayor Durano ruled the town of Sogod for a long period, spanning over 30 years, the longest in the the town's history.  
    Meanwhile, a nephew, Ramon "Boboy" Durano, sent an email to friends breaking the news of his uncle Deo's passing which is being posted below to share with fellow Danawanons. (Monching B)
—————————-
Guys,
My uncle Deo Durano passed away last April 30 at 8 p.m. after a 2 year bout with cancer of the lungs and liver, stage 4 when it was discovered in him in 2006.  After a series of chemo, he suffered a stroke which left him partly paralyzed and impaired his speech.
But born as a figher and a tough person, he struggled and fought it as his most bitter enemy in his life.  Of course, as a mortal person, he lost in the end.  He may be remembered as a tough guy but he had a heart of gold; a true and loyal person to his friends, whom he treasured so much.  He lived a life that one would dream to enjoy; wealth, wine, women, all other luxuries in life for cost would be no object to him and he shared all of this to his family and friends.
Now that he is gone, people will surely miss him. The gentleman who would go out of his way just to shake the hand of a friend seated at the end of the room, will no longer be around.  The man who would stop his car and greet a friend seen walking in the road will no longer be seen. 
We who were close to him sill surely miss him.  Please say a prayer for him.
Boboy
 ___________
 Durano laid to rest in Danao City
By   Doris C. Bongcac, Reporter
       Cebu Daily News, May 5, 2009 
Former Sogod mayor Thaddeus Durano was laid to rest yesterday when his ashes were buried at the family mausoleum in barangay Guinsay, Danao City.
Durano, 63, died of lung cancer on Thursday night. His body was cremated, which was the late mayor's wish.
Durano's ashes were brought to their ancestral house in Poblacion, Danao on Friday.
It was transferred to his Sogod residence on Sunday.
About 2 p.m. yesterday, the former mayor's ashes were buried in the mausoleum of the Ramon Durano Foundation.
Cebu Gov. Gwendolyn Garcia, Cebu Provincial Board Members Agnes Magpale and Judy Durano, friends, family, other local officials and supporters attended the burial yesterday.
Rep. Ramon "Red" Durano VI of the 5th district of Cebu said that his uncle died in a private hospital in Cebu City.
Former mayor Durano is survived by his wife Nimfa and his only child, now Mayor Lissa Marie Durano.
Durano was diagnosed with terminal lung cancer two years ago. He died at about 8:15 p.m. on Thursday.
Representative Durano said that his "Papa Deo" was supposed to celebrate his 64th birthday on July 5. 
Comments