Dr. Anita Jackson chosen as Reyna Elena 1 in Danao's First Santa Cruzan
Sat, September 15, 2007 6:38 am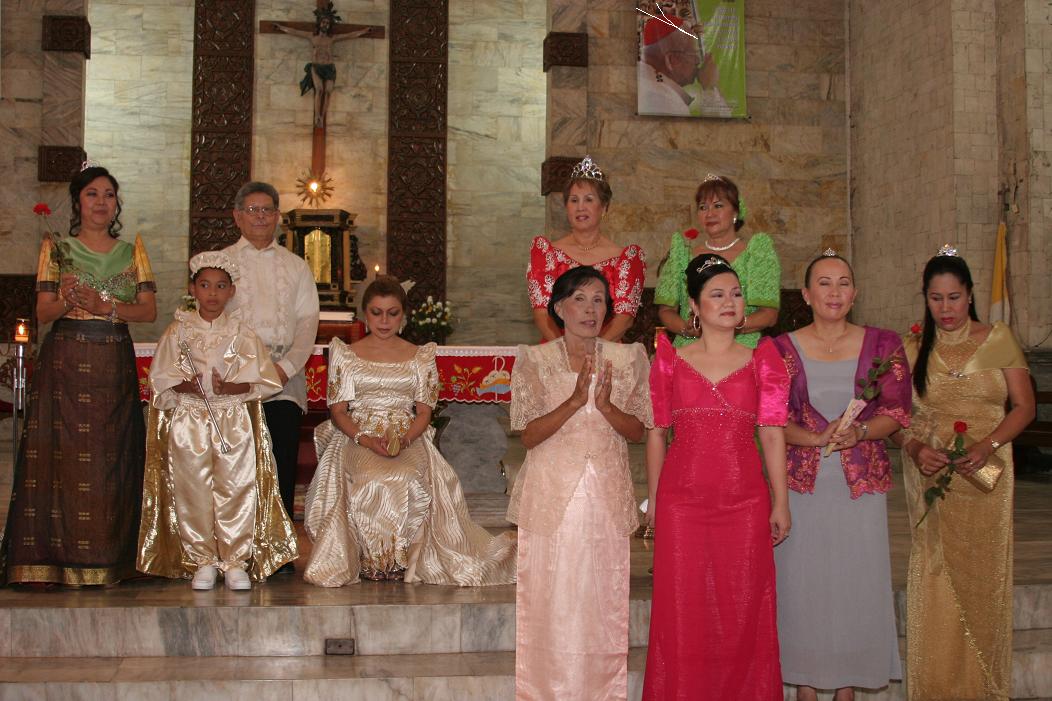 DAUSA President Dr. Anita-Cal Jackson, has been chosen among many participants as the Reyna Elena I in Danao's first Santa Cruzan Celebration held in September.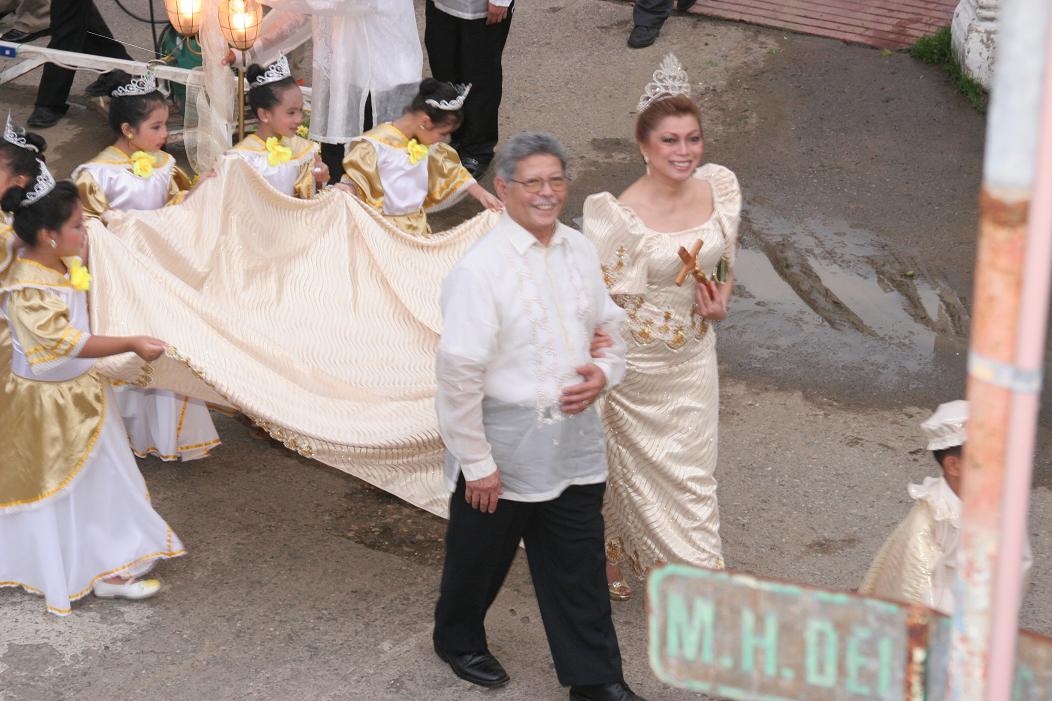 The Santa Cruzan was held at the Danao City Parish Church starting with a concelebrated mass and a long procession along the city's regular procession route with all participants wearing very elaborate and expensive gowns. Anita was escorted by Dr. Julian Banzon, another Danawanon residing in Chicago, Illinois.
Some of the participants include Rose Canga, Tita Meca, Jesusa Arsenal along with some balikbayans including Elsa Banzon (Sacramento), Kay Durano (San Jose), Georgina Villareal (San Francisco), Naomi Seigrist (Switzerland) and many others. (I will insert the names of others as soon as I get the list).
According to the parish priest in his homily the holding of the Santa Cruzan is most fitting to be in the month September, because church history relates discovery of the Holy Cross by Emperor Constantine army was in the September.
The procession around town was a very colorful spectacle drawing most townfolks to watch the even by the roadside, admiring the pretty women in the very beutiful gowns.
Comments