Danao Fiesta in Buena Park, CA this Saturday – COME JOIN THE FUN!
Mon, September 3, 2007 5:21 am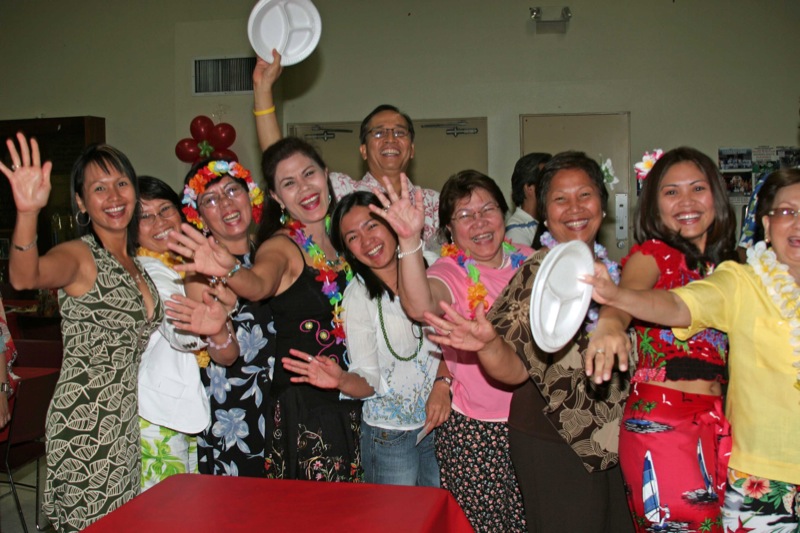 It's another Luau this Saturday and everyone will have that Hawaiian look at the 14th DAUSA Anniversary and annual fiesta celebration honoring Danao City's patron saint, Santo Tomas de Villanueva.
The 2007 DAUSA Luau will be held this Saturday, 5:30 p.m., September 8, 2007 at the Buena Park Recreation Center, Buena Park, California. (Address: Buena Park Recreation Center, 8150 Knott Ave., Buena Park, CA. 90620.)
The celebration will start with a con-celebrated mass officiated by two Danawanon priests, Msgr. Pascual Ypil and Msgr. Alfeo. Both priests served for many years in our Santo Tomas de Villanueva parish
According to DAUSA President Dr. Anita Cal-Jackson donation to the Luau Dinner-Dance is only $25.00, per person which will go to the DAUSA Medical Mission scheduled on September 18 – 20 at the Danao General Hospital, Danao City, Philippines.
"We expect around 250 Danawanons at the our patron saint's fiesta celebration, some coming from out-of-state and visiting Dananawons", Anita said.
Anita further said this annual celebration is an opportunity for all Danawanons to get together and reminisce sweet hometown memories; meet and re-connect long lost friends, relatives and some more recent Danawanon immigrants.
It is reported that there are around 500 Danawanon families around U.S. and approximately only 50% are in DAUSA's mailing list.
Dr. Anita Jackson reports this year's Luau entertainment will feature the return of the very entertaining Citas Villareal with the DAUSA Hunks, and some invited Hawaiian Dancers.
For those who can't find or have no time to buy any appropriate Luau attire, don't feel bad, you can still look and feel Hawaiian, by wearing some leis, flower bracelet and flower hair clips sold at the door.
Comments