Taga Danao ni Bay: Jundell Castardo, 5th Place in Nursing Board Exam – over 70,000 Examinees
Wed, August 29, 2007 7:02 am
(Jundell is the son of DAUSA Members Sixto and Mary Castardo of Long Beach, CA)
UC fetes nursing board topnotchers
By Jujemay G. Awit
Sun.Star Staff Reporter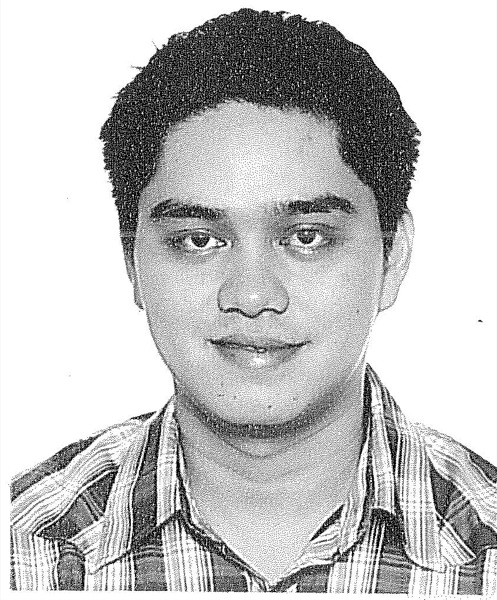 THEY only wanted to prove that there was no cheating during the June 2006 nursing board examination by taking the entire exam last June.
But Jundell Castardo and Santonin Yu placed fifth and eighth, respectively. Both became P100,000 richer.
University of Cebu (UC) president Augusto Go handed a check worth P100,000 each to Castardo and Yu, in time for the inauguration of the nursing dormitory near the UC-Banilad Campus.
Go made true his promise to give P100,000 to anyone who gets anywhere between second and tenth place in the nursing board, and a brand new car to a UC graduate who places first.
In an interview with Sun.Star Cebu, Go said he couldn't sleep after learning that two UC graduates made it to the top 10.
And it's not because he owed them money.
"They give pride not only to UC but to the entire Cebu," he said.
The reward is an incentive for other graduates to study hard, and Go will do anything to improve the school's passing average.
UC-Banilad had a 92-percent passing rate, said Dean Helen Estrella of the nursing department.
Topping the nursing board, however, is not new for the Yu family. Santonin's 22-year-old sister, Shiela, also topped the 1995 nursing board exams.
Santonin's father, Henry, could not contain his pride for Santonin, who was born on Sinulog day in 1985 and was named after Sto. Niño.
His name is not the only thing religious about Santonin, who attended mass every night after his review, before taking the exam.
Santonin almost did not take the entire exam though, opting to just take the mandated tests 3 and 5. But a chance encounter with Castardo at the Professional Regulation Commission (PRC) 7 last May changed that.
Castardo, 25, was there to return his PRC license in order to take the June 2007 board exams. He convinced Santonin to do the same.
Castardo wanted to prove that Cebu was leakage-free, and ended up proving more than that.
Aside from the pride of being a nursing topnotcher, Castardo also hopes to be reunited with his family in the United States.
He comes from a family of nurses. His two sisters are nurses in the US, while his mother is a certified nursing aide.
Castardo's brother, Sixto, and girlfriend Michelle also passed the same board exam. Sixto's wife is also a nurse.
"My family was the main reason why I took up nursing because it took us 10 years before we finally saw each other again," he said.
His family came home only during his graduation in 2006.
Aside from Yu and Castardo, there were other re-takers who felt relief after seeing the June 2007 nursing board results.
"I'm happy that finally, this is all over," said Chulou Penales.
He was among those affected by the June 2006 nursing board controversy that forced 152 Cebu-based examinees to retake the examination.
They were given the option to take the exam either last December 2006 or last June. Results were released last Sunday.
Penales only took the mandated tests 3 and 5.
His name was not released among those who took the entire June 2006 nursing board exam, but it was reflected at the Department of Labor and Employment website.
Penales placed tenth during the June 2006 exam and will keep that ranking.
Aside from the emotional stress, the controversy did not do a lot of damage to Penales' career.
He revealed that he was still able to keep his license and is now a lecturer in various review centers. He will be working at the Vicente Sotto Memorial Medical Center this October while waiting for a visa for the US. (JGA)
Comments