Tribu Dahunog Invites you to the 7th Saturday Novena
Sat, August 25, 2007 4:34 pm
An All Nigth Barn Dance to Follow
You are all invited to the 7th novena of Sto. Tomas de Villanueva on Saturday, August 25, 2007. Novena will start at 5:30 pm, followed by a Mass at 6:00 pm.
Tribu DAHUNOG is hosting the 7th mass-novena and will be held at:
Bobon/Henie Castillo & Family's Residence
1080 E. 67th St.,
Long Beach, CA 90805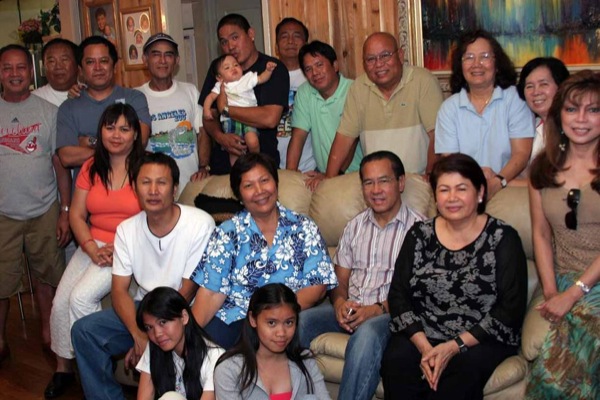 Tribu Dahunog has announced that a highlight in the evening is a Barn Dance and has assured it will be fun for all. There is no dress code, but if you have something in your 'Kaban or Baol' – maybe your favorite dress from the '50s – please wear it; or perhaps sometime ago you bought from the Salvation Army or Goodwill a dress/costume from the 'Elvis or James Dean era' but is too embarassed to wear, now is the time to display. Friends, it's BOOGIE TIME , TWIST . . . CHA-CHA . . TANGO . . . KURATSA . . KURADANG . . .
If you need direction, please call: 562-728-4957. Please pass to other Danawanons who may not be in our mail-list.
'Novena Schedule
(8th) – SEPT. 1 – JOJO BATUCAN & Family
25922 Via Elegante
Moreno Valley, CA
(9th) – SEPT 8 – " FIESTA 2007 "
BUENA PARK RECREATION CENTER
8150 KNOTT AVE.
BUENA PARK, CA. 90620
"VIVA SENOR STO. TOMAS"
Comments