4th-Saturday Santo Tomas Novena in Torrance, CA
Thu, August 2, 2007 7:07 pm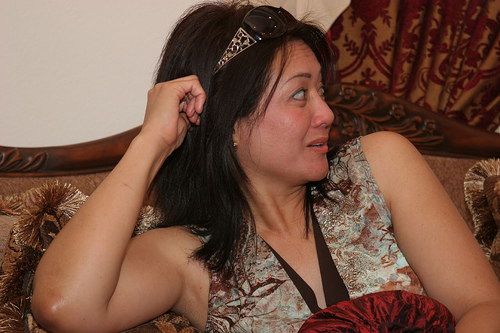 The 4th-Saturday Santo Tomas Novena will be at the residence of Lelet Lao Wells this Saturday, August 4, 2007, located at:
708 W. 209th ST.
Torrance, CA 90502
Si Lelet, noong araw nagtrabaho sa Danao City Hall; siya anak ni kanhi Talino Lao, usa ka mekaniko nga dunay talyer sa Barrio Suba. She has two beatiful daughters.
Novena starts at 6:00 p.m. and immediately an anticipated Sunday Mass will follow to be officiated by Augustian Priest, Rev. Fr. Ramon Barriga, . ayy mali . . Pedroza, diay.
For direction, please call:
(310) 850-3173 (Lelet Lao)
(949) 338-4811 (Endai Roble)
The 4th Mass-Novena is sponsored by the following:
George Banzon
Winnie/Minda Banzon
Paeng/Bebe Mangubat
Endai/Danny Roble
Lelet Lao Wells
(5th) – AUG 11 – JOURNEY / LOU VILLAREAL
653 S GILBERT ST.
ANAHEIM, CA. 92804
(6th) – AUG 18 – REY / EVELYN ESPERA
23936 OLD POMEGRANATE RD.
YORBALINDA, CA. 92887
(7th) – AUG 25 – BOBON / HENIE CASTILLO
1080 E 67th ST.
LONG BEACH, CA. 90805
(8th) – SEPT. 1 – JOJO BATUCAN & Family
25922 Via Elegante
Moreno Valley, CA 92551
(9th) – SEPT 8 – " FIESTA 2007 "
BUENA PARK RECREATION CENTER
8150 KNOTT AVE.
BUENA PARK, CA. 90620
"VIVA SENOR STO. TOMAS"
Comments