SANTO TOMAS NOVENA SCHEDULE
Mon, July 9, 2007 7:00 am
'Know the 1st Novena Host: Dodong & Annalee Gorre-Famas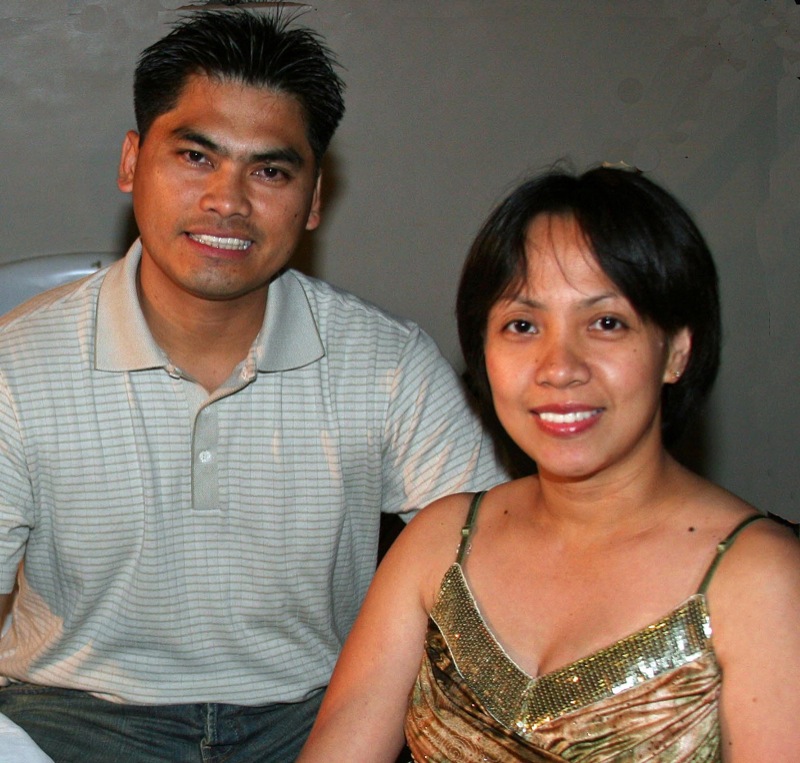 The first of the 9-Saturday Novena in honor of Danao City's Patron Saint, Santo Tomas de Villanueva, will be held in Simi Valley, California at the residence of Adolfo and Annalee Famas-Gorre.
The first novena kicks off the fiesta season observed by Danawanons in Southern California, perhaps the longest in the world – from July to September. Nearly a hundred Santo Tomas devotees, mainly Danawanaons, are expected to attend the mass and novena to be officiated by Fr. Paul Mayor, SVD, chaplain of the St. Vincent Hospital.
The very active DAUSA couple, Adolfo and Annalee Gorre-Famas, both registered nurses at Cedars' Sinai Medical Center of Los Angeles, is hosting the first novena.
Dodong is originally from Oroquita, Misamis, but almost every year since DAUSA started the medical mission in 1998, has been a medical mission volunteer along with his wife Annalee.
Annalee is the daughter Crispina Gorre, and Anacleto "Quito" Gorre of Danao City, now U.S. permanent residents.
Invitation from Annalee:
Hi everyone!
You are all invited to the 1st novena of Sto. Tomas de Villanueva on Saturday, July 14, 2007. Novena will start at 5:30 pm, followed by Mass at 6:00 pm.
Our address is 3145 Anasazi Way, Simi Valley, CA 93063. Please call (805)306-0460
if you need further information. I don't have everybody's e-mail address so please pass the word. Thank You.
Directions: From Los Angeles
Take either Interstate 5 north or 405 north. Merge to 118 freeway west.
Exit Yosemite, then turn right. Turn right again on Tonopah Court. Press # 053 at the gate to enter community. Turn left on Anasazi . House is on the left side.
Hope to see you…
Annalee
DATE SPONSOR / VENUE
(1st) – JULY 14 – ADOLFO / ANNALEE FAMAS
3145 ANASAZI WAY
SIMI VALLEY, CA. 93063
(2nd) – JULY 21 – GUILLIE / BEBIE ROBLE
1807 E. 218th ST
CARSON, CA. 90745
(3rd) – JULY 28 – DOMING / AURING DOMINGO &
BEN / BEBE JACKSON
41027 BURGESS CT.
TEMECULA, CA. 92591-7912
(4th) – AUG. 4 – LELET LAO WELLS & CO.
708 W. 209th ST.
TORRANCE, CA. 90502
(5th) – AUG 11 – JOURNEY / LOU VILLAREAL
653 S GILBERT ST.
ANAHEIM, CA. 92804
(6th) – AUG 18 – REY / EVELYN ESPERA
23936 OLD POMEGRANATE RD.
YORBALINDA, CA. 92887
(7th) – AUG 25 – BOBON / HENIE CASTILLO
1080 E 67th ST.
LONG BEACH, CA. 90805
(8th) – SEPT. 1 – JOJO BATUCAN & Family
25922 Via Elegante
Moreno Valley, CA 92551
(9th) – SEPT 8 – " FIESTA 2007 "
BUENA PARK RECREATION CENTER
8150 KNOTT AVE.
BUENA PARK, CA. 90620
"VIVA SENOR STO. TOMAS"
Comments