UV-Danao Grand Alumni Homecoming Announced
Fri, March 23, 2007 6:02 am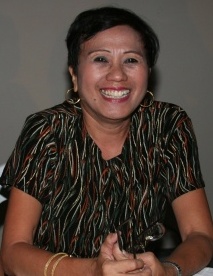 Hundreds or maybe thousands of UV-DVI Alumni from all over the country, including many OFWs, some U.S. residents will soon make their sentimental journey back home to reunite, reconnect with high school classmates and reminisce their youth in their U.V. beloved.
UV-DVI President Dr. Luzviminda Roble has reported to dausa.org the plans for the Grand UV Homecoming that U.V.-DVI Alumni Association will be having this year.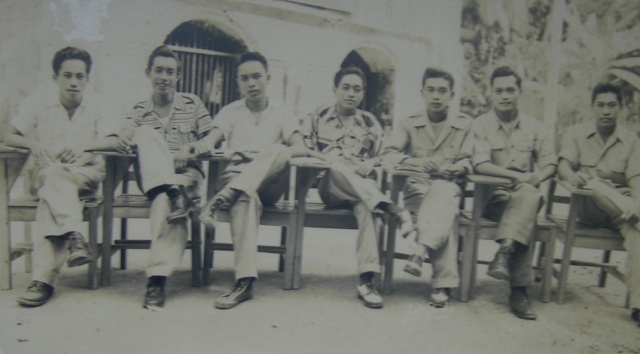 According to Dr. Roble, the anticipated biggest alumni homecoming event in the history of the school will be on the 19th of May 2007.
Dr. Roble said that the alumni homecoming will start a with motorcade at 8AM, then a mass and variety and fellowship show after 2PM on that same day, possibly at the newly renovated airconditioned Danao City Gym.
It was only last year that Dr. Wilfredo Ypil sort of revived the Association. There had been no activities since the death of former City Councilor Tatong Perez who led the UV-Danao Alumni for several years. (Left Photo: Dr. Linda Roble, President of UV-Danao Alumni Assn.; Right Photo: Post-WWII Students of UV Danao, Atty Felix Munoz & co.)
"As far as I know, this is only the third year of activity as it had been sort of dormant thru the years", Dr. Roble said.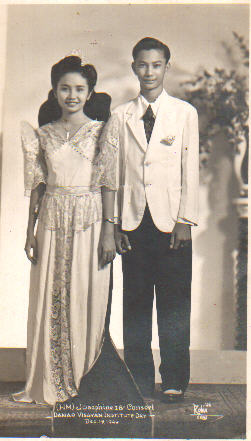 Dr. Roble has emphasized that the 2007 Grand Alumni Homecoming welcomes all of UV-DVI's sons and daughters from 1946 to 2006 graduates. Hosting this year's homecoming event are the Golden (Class of 1957) and the Silver Jubilarians (Class of 1982).
(3rd photo is that of Ms UV-DVI (1946) Josephine Batucan escorted by Dr. Peping Laude of New York.)
The homecoming organizers eagerly hope and wish their classmates who are making good overseas will remember their Alma Mater and their classmates who stayed home in Danao.
Dr. Roble further said those UV alumni overseas who could not make it, but want to make some monetary contributions to the Alma Mater, their kindness and generosity will be greatly appreciated.
The Alumni President could be reached either through her cell phone (voice or text messaging) – cell phone # 011639208572936 or UV-Danao school registrar Mr. Alfredo Almerez at the school landline 011-6332-200-6127, regarding making a contribution.
ALL ALUMNI ARE INVITED
Here is the list of names for the 50th Jubilarians:
AGUILAR, Silvino
AGUILAR, Jesus
BATIQUIN, Aurora
BATIQUIN, Nerina
BEDUYA, Lucita
CANGA, Fe
CASTRO, Franciso
DAGATAN, Democrito
DAGATAN, Mamela
DERECHO, Nena
DURANO, Jesus
ENRIQUEZ, Reynaldo
GICA, Florita
GOMEZ, Zenaides
TATOY, Elodia
LAUDE, Ricardo
LAWAS, Lucita
LOFRANCO, Nila
MANULAT, Jose
MECA, Celso
MONTECALVO, Jovito
MONTES, Rolando
MUNOZ, Lilia
NAVIA, Wenceslao
PASAOL, Terencio
PEREZ, Rodrigo
RAMONEDA, Purita
RAMONEDA, Remedios
REYOS, Felix
ROBLE, Carolina
VILLO, Ambrosio
YPIL, Rogelio
YPIL, Tomas
Comments