Mai-Mai Barriga Domaboc & Co. – A Day with the Orphans
Sun, February 4, 2007 5:09 pm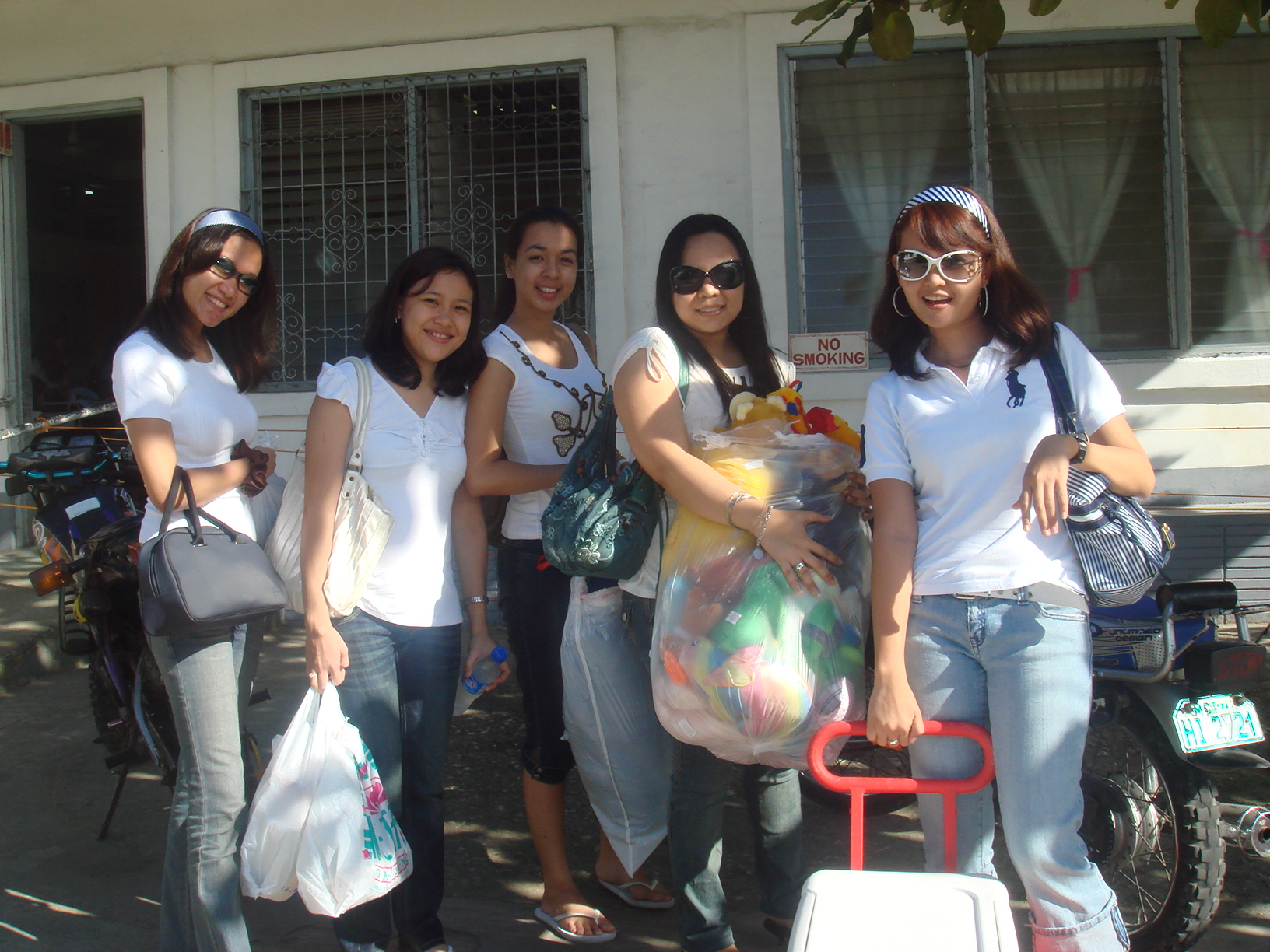 As soon as my morning alarm cracked up my entire house, I went straight to the altar and prayed my visit would somehow be successful.
I have a lot hang ups in my mind and I always wished my day with the orphans would make me forget about my daily-yet-shallow-problems. I took a quick shower and did all my finishing touches.
The weather was perfect. The chocolates were already in the party bags and the toys were already piled up and were good to go. I was hoping I could catch up with my mom who happened to go to work as early as 7 am.
I was a bit nervous as to how the kids would accept me knowing how much they enjoyed the company of the DAUSA members who visited them last September.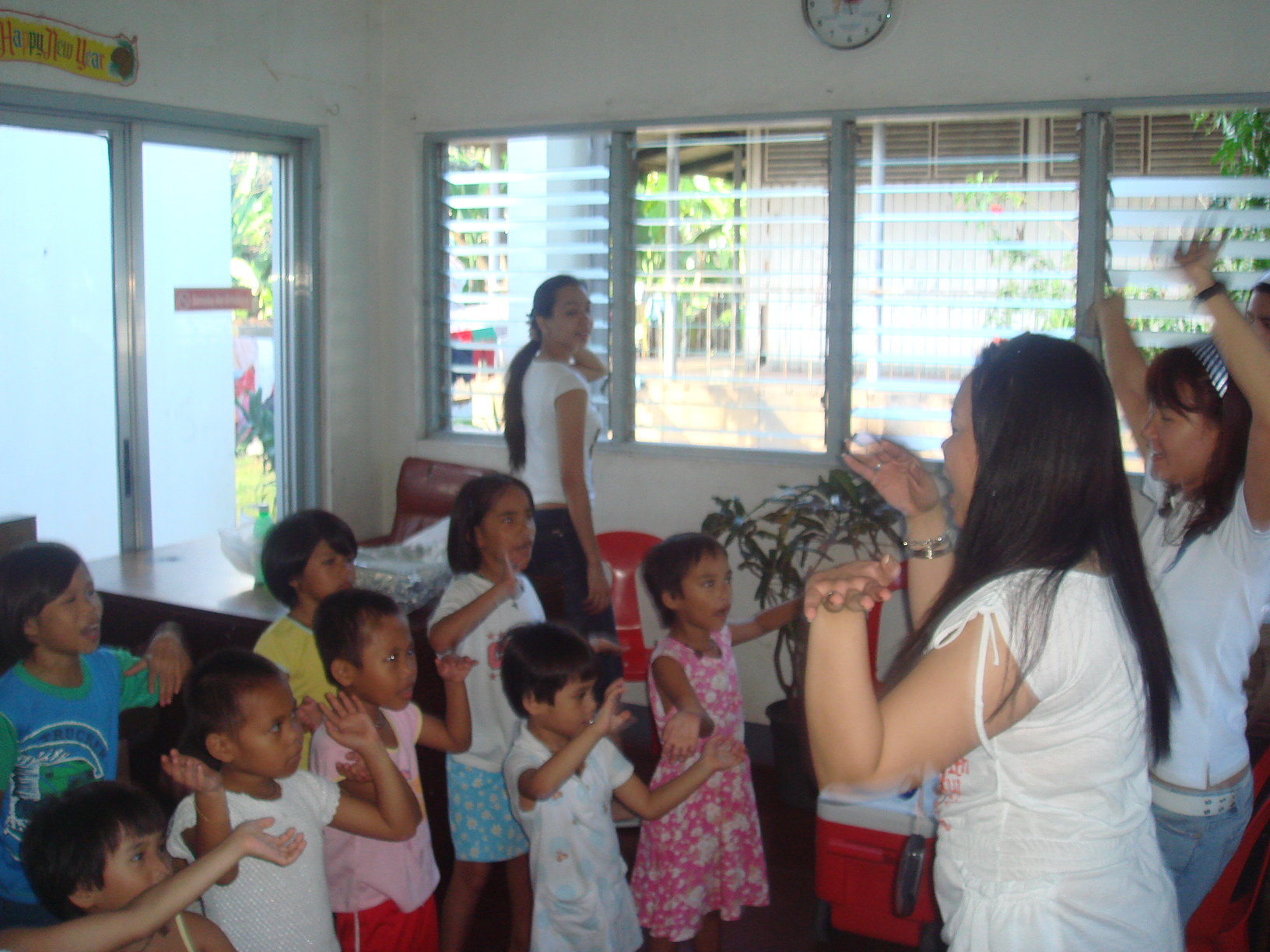 I was at least happy because I would be giving out the toys and chocolates from PJ Mallari who was one of the DAUSA members who visited the kids.
I heard my friend honking her Starex Van and I knew we were good go. I was amazed how my highschool friends responded to my invitation when I saw the boxes of Juice, the tuperwares piled up with hotdogs, spaghetti, marshmallows and sliced bread. I didn't expect they have the sincerest intention to help.
The day was bright, the sun was warm and I can feel my heart pounding while I was walking down the tiny little aisle going to that little house. The kids welcomed us with a warm hug so I guess they knew we were coming over to visit.
It was like around 2 in the afternoon when we got to Danao and the kids were in their tantrum moods since we disturbed their afternoon nap. I told them who I was and they were smiling when I told them the toys I have are for them from their Kuya PJ.
We sang kiddy songs and danced to the famous beat of Boom Tarat Tarat. We had games and they enjoyed our home cooked spaghetti not caring if it was a Jolly spaghetti!
A guy approached us (I apologize coz I'm not really good with names) and gave us his sincere gratitude for visiting the kids and was telling us that they are asked to leave the place since the hospital was expanding and they have no more rooms for the orphans.
The number of kids are increasing each year so, they are having problems about it but was so thankful that a good guy named Jerome Almendras was generous enough to donate a big lot and a shelter for the kids.
My friend Jihan Almendras (daughter of Jerome Almendras) was one of my highschool friends who went with me was astonished to know that her dad was the donor.
She never even knew there was an orphanage across their ancestral home. The guy was again so thankful to Jihan when we figured we did not only gave them our full time and attention on that day but also assurance and guarantee that they will not be abandoned when the hospital will expand.
It was a short period of time spent with the orphans but for them, it was one of the most memorable experiences they have. My friends and I made a promise that this would not be the last time we will be spending with the kids and would try our very best to visit them each year. It was the best Christmas gift ever… and I didn't even care it was delayed.
-MAIMAI-
here's the link to see the pictures of our day with the kids:
http://mycarmela.multiply.com/photos/album/17
Comments