DAUSA Turns 10, Projects Continue
Wed, September 3, 2003 4:13 am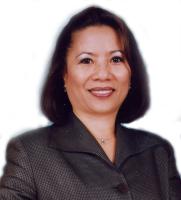 The Danao Association USA, Inc. is barely ten years old, yet has already been known in the Filipino communities all over U.S. as among a handful of very active, if not the number one hometown association that consistently help its people back home.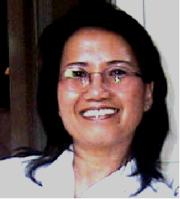 Formally organized in September 1993 by a small group of Danawanons, DAUSA has gone a long way from just holding a pot-luck during the feast of the town's patron saint, to conducting an annual medical- surgical mission, free dental clinic, adopt-a-student, adopt-a-school programs and forming Little Leagues.
Gemma Montegrande, DAUSA President
Crosine Roble was elected first president in 1993; next was. Dr. Plutarco Almendras in 1995. Ramon Barriga was president in 1997 and served the allowed maximum two terms until 2001. Crosine Roble.
With the help and strong support of past 2 presidents, and some active members and officers the first medical mission was conducted in 1998, then the scholarship program in 1999.
The Little League project was commenced in 2000 aimed at reviving the sports of baseball in Danao.
Gemma Montegrande was elected in 2001 and strongly pushed for the continuity of all projects.
She capably spearheaded the 2001 and 2002 medical missions which had become a much awaited event in the whole province.
DAUSA received recognition and awards from various associations, in 1998 from the Kiwanis International who gave a leadership award to Crosine Roble for her role in formally organizing DAUSA; then in 2000 from the National Associations of Cebuanos in USA (NACUSA) received by Ramon Barriga for Community Service and from the Danao Professionals Organization (DPO) in 2001.
The Cebu Provincial Government through a Provincial Board Resolution authored by then Provincial Board Member Agnes Magpale also recognized and expressed its appreciation in 1999 to DAUSA's projects in Danao. On September 2002, the DPO again recognized DAUSA's missionary efforts and awarded its perennial volunteers, Dr. Julian Banzon, a medical mission pioneer, for community service, and Crosine Roble, for civic leadership.
To mark its 10th year DAUSA will hold a Dinner Dance on Saturday, September 6 and a Fiesta in the Park the next Day at the Long Beach Recreational Center.
Danawanons from all over U.S. and Canada will come to L.A. to experience the fun, share the joy and meet long lost friends and relatives at these anniversary events. (MB)
Comments